McKinney Orthodontist: Dr. Julia Kang, DMD, DDS, CAGS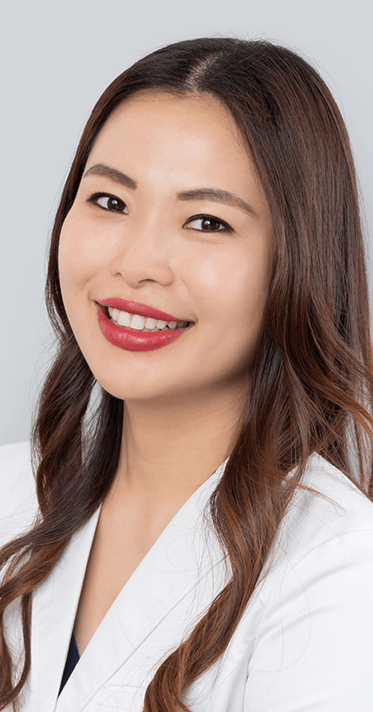 About Me
Being an orthodontist was not my first career choice. I was born into artists family and dreamed of becoming a professional classic pianist. I started playing piano since the age of four and continued receiving advanced levels of art education at Seoul Arts Academy, a renowned institute for the young and gifted artists. The training I received profoundly shaped my ability to transform a vision into reality. As I grew older, I found myself looking for a profession that provides me the opportunity to work with people and help them gain happiness in their smiles. Orthodontics had this special appeal.
I received my first dental degree (DDS; Doctor of Dental Surgery) from the most prestigious dental school in South Korea, Seoul National University. After completion of my externship program at Harvard University School of Dental Medicine, I decided to continue my dental education at Boston University Goldman School of Dental Medicine (BUGSDM). I achieved my second dental degree (DMD; Doctor of Dental Medicine) and graduated on the top of the class. I was also honored to be inducted to the Omicron Kappa Upsilon, an honor society given to the dentists who have demonstrated exemplary traits of character and potential qualities of future professional growth and attainments.
After practicing general dentistry for couple of years in Massachusetts and Florida, I attended specialty training for Orthodontics and Dentofacial Orthopedics at Jacksonville University School of Orthodontics (JUSO). At JUSO, I was exposed to an intensive clinical curriculum in which the residents could receive an in-depth exposure to diverse clinical scenarios. As a result of such training, I was able to be a finalist in the Journal of Clinical Orthodontics Resident of The Year Award.
Passion
I wake up every morning looking forward a great day. I feel extremely fortunate to have a career where I can make a positive impact on people's lives. I am passionate about creating a positive experience for my patients throughout their orthodontic journey.
What Makes Me Happy
My family. I am married to my best friend from Dental school and we have two children. I love play time, cuddle time and family movie nights. I am a big fan of Julia Donaldson's and Mo William's children story books and read every day with my kids.
More to Explore