Porcelain Veneers & Lumineers in McKinney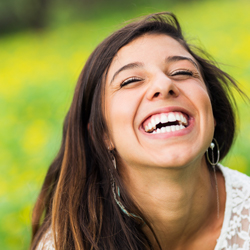 A bright white, flawless, perfectly aligned smile is something many patients desire, but few patients are lucky enough to be born with gorgeous smiles. At OakBrook Dental & Orthodontics, we are proud to provide a wide range of cosmetic dentistry services to help patients create the flawless smiles of their dreams. Traditional porcelain veneers and low prep veneers like Lumineers are two of the most popular cosmetic dental solutions we provide. These restorations allow us to create flawless smiles in just a few short appointments in our McKinney dentistry practice. Call our team to find out more about porcelain veneers and Lumineers or to schedule a cosmetic dentistry consultation in our state-of-the-art McKinney dental office.
Porcelain Veneers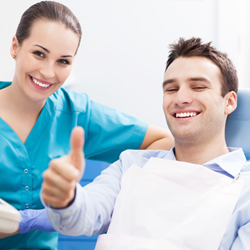 Traditional veneers are thin sheaths of dental grade porcelain that are affixed to the front facing surfaces of teeth. Prior to placement, porcelain veneers closely resemble a fingernail in size and shape. Once they're in position, porcelain veneers can be used to correct or conceal any number of cosmetic dental flaws including chips, cracks, stains, and gaps.
Lumineers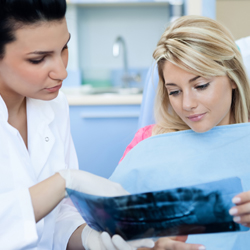 Lumineers are a name brand of minimal prep veneers. Unlike traditional veneers that require the removal of a small amount of surface tooth enamel prior to placement, Lumineers and other minimal prep veneers can be placed without the removal of healthy tooth structure. This makes Lumineers an ideal solution for many cosmetic dentistry patients.
Porcelain Veneer Placement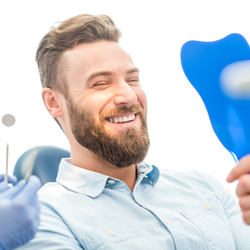 We place porcelain veneers over the course of two appointments in our dental office. During the initial visit, we remove a small amount of tooth enamel to prepare teeth. Then, we capture impressions of the smile that will be used by our dental lab to craft a custom porcelain veneer. To protect your smile and allow you to get used to the look and feel of your new veneers, we place a temporary. Once we receive the final veneer from our lab, you'll return to our office where we'll remove your temporary and exchange it for the flawless, custom porcelain veneer.
Lumineer Placement
Lumineers are placed over two appointments in much the same way that traditional porcelain veneers are placed. The only difference is that we do not need to remove any surface tooth enamel. Instead, we simply capture impressions of your bite during the initial visit and design your Lumineer. Then, a trusted Lumineers lab will use these impressions and our design to craft your Lumineers. When we receive the custom restoration, you return to our office, and we'll place your Lumineer.
Caring for Your Veneer
Once your veneers or Lumineers are in place, you will not need to worry about making many changes to your daily hygiene routine. We will likely encourage you to use the softest bristled toothbrush and minimally abrasive toothpaste to avoid unnecessary wear to the veneers. You should also take special care to wear nightguards to protect your smile if you suffer from nighttime teeth grinding and clenching or bruxism. You should also use sportsguards as directed to protect your smile during athletic competitions.