Dental Bonding – McKinney, TX
A Beautiful New Smile in One Visit
You have a dilemma; your time is already stretched thin, but you desperately want to correct your smile flaws. You need a procedure that's fast and effective. Are there any options for you? Our highly-skilled dentists offer dental bonding in McKinney, TX to not only leave you with a dazzling smile, but to also improve the functionality of any of your front-facing teeth. To have your smile transformed, contact our dental office today to schedule an initial visit!
---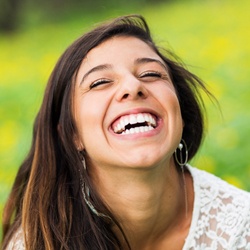 What is Dental Bonding?
The direct bonding procedure is unique in that it provides both restorative and cosmetic benefits. Therefore, when you receive this form of treatment, you can feel confident that you've made all-around improvements. The process involves one of our Oakbrook Dental & Orthodontics dentists applying composite resins directly to the flawed tooth and then shaping it to perfectly match the color, shade and shape of your other front-facing teeth. In just one visit, we'll totally transform your appearance and leave you looking like a brand-new person!
---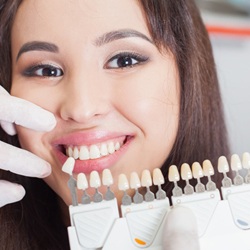 What is Dental Bonding Used for?
Along with providing the above-mentioned benefits, there are several other advantages of undergoing the direct bonding process. When you visit our McKinney dental office, here's what can be addressed:
Gaps closed
Discoloration addressed
Chips and cracks repaired
A way to make shorter teeth appear longer
Misshaped teeth sculpted to match your smile
A more appealing replacement option for amalgam (mixed metal) fillings
To make sure you're able to enjoy the maximum perks, we'll start by fully assessing the current condition of your ivories, and then, we'll work with you to design the perfect plan for bedazzling your smile!
---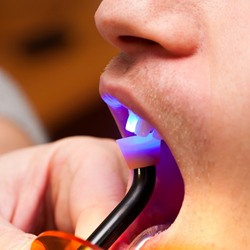 The Steps of the Dental Bonding Procedure
One of the most attractive features of the direct bonding process is that it's completely painless. Therefore, you don't have to worry about sacrificing comfort for the smile enhancement you'll receive. The procedure starts with one of our capable dentists first applying a gentle phosphoric acid to the surface of your teeth, which creates a rough canvas that allows the bonding material to adhere to the tooth.
Next, the resin material is added, shaped and sculpted. We'll then use a special light that cures the new restoration. After a quick polish and buff, you'll be left with a gorgeous new tooth that will make it virtually impossible not to smile.
---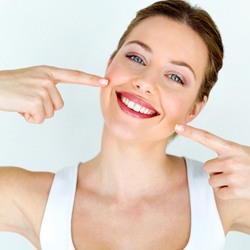 Maintaining Your New Appearance
After you leave our dental office with your new smile, the last thing you want is to compromise your results. Therefore, we suggest you avoid chewing ice, biting pens or gnawing at your fingernails. It's also a good idea to avoid items like coffee, tea, red wine and smokable or chewable tobacco. You'll also want to stay away from tomato-based food items, turmeric, soy sauce, berries and other highly pigmented edibles.
We also encourage you to maintain consistent and regular oral hygiene habits, which should include brushing and flossing your teeth at least two times a day to prevent any new staining. Then, by visiting us semi-annually for cleanings and examinations, we can join you in the continued quest to maintain your beautiful new smile.
The path to a new and improved version of yourself starts by contacting us today to schedule a consultation!