Delta Dental Dentist – McKinney, TX
Discover the Advantages of Delta Dental Insurance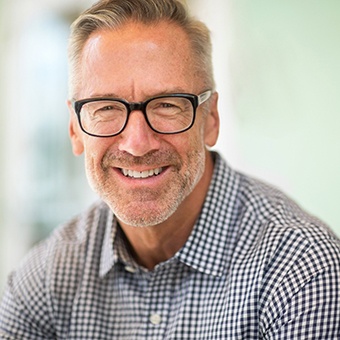 Every year, millions of Americans are maintaining healthier smiles thanks, in part, to their Delta Dental insurance. Offering preventive, restorative, and emergency care to individuals looking to improve their oral health and enhance their smiles, Delta Dental is one of the most widely used and popular insurance companies in the country. At OakBrook Dental and Orthodontics, your Delta Dental dentist is proud to be in-network, helping you receive the care you need at the most affordable rate. Unsure how to get the most out or your dental benefits? Contact our dental office today and let a member of our team help you maximize your plan while saving you money.
---
Delta Dental Coverage Availability & Fees
When you enrolled in your Delta Dental insurance plan, you probably realized that because of the various options presented, it is likely that your coverage may differ slightly from your colleague or neighbor. Fortunately, most policies maintain a similar format when it comes to benefits and coverage. It may look something like:
100% preventive care (cleanings and exams every six months)
70-80% minor preventive services (fillings, dental sealants)
50-70% major services (dental crowns, bridges, and implants)
By choosing a plan that covers you at 100% for preventive services, this not only enables you to take care of your smile without worrying about how to pay, but it also prevents problems from occurring in the future. Of course, not all problems are preventable, which is why Delta Dental also offers ample coverage when it comes to minor and major restorative services.
If you're wondering why Delta Dental offers such great coverage for these types of treatment, it is because as an in-network provider, we've contracted with your insurance company to provide certain types of care at the most affordable rate. This guarantees that you will pay lower out of pocket costs as opposed to someone who is out of network.
Worried about going over your annual maximum within the calendar year? Another great benefit of being in-network is that we will work to spread out your treatments, if possible, so your costs remain low, you continue to maximize your benefits, and you still receive the highest level of quality care possible.
---
Meet Crystal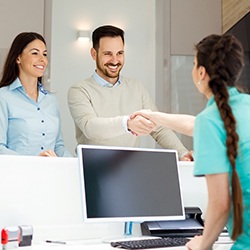 If you need someone who can help answer questions about your Delta Dental insurance plan, OakBrook Dental and Orthodontics is pleased to recommend Crystal as our in-house expert. Not only will she happily review your policy and make valuable recommendations, but she will also work with the insurance company on your behalf to determine your out of pocket expenses as well as file any necessary paperwork or claims. She is here to make your visit as stress-free as possible, so never be afraid to ask Crystal for help when unsure about your dental insurance needs.