Dental Crowns & Bridges – McKinney, TX
Repair or Replace Damaged Teeth for Flawless Smiles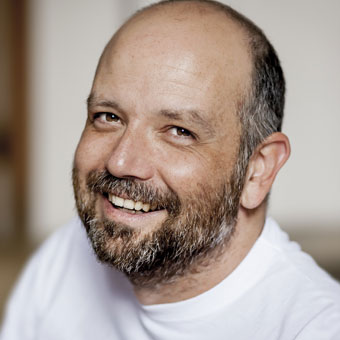 If you have a tooth that is severely decayed or missing altogether, you need a restorative solution that blends form and function. Dental crowns and bridges are a popular treatment in both cases, and our team provides them with the most expert restorative care. Keep reading to learn why you might need dental crowns and bridges from our McKinney, TX dentist, what the process is like, and how you can make yours last for the long haul!
---
What Is a Dental Crown?
A crown is a tooth-shaped restoration that is custom made according to the specific dimensions of the affected tooth and securely bonded on top with special cement. We will need to reshape the tooth to make room for the new restoration first. Your restorative dentist will carefully remove enamel so that the base of the tooth is wider than the top. Then, impressions are made and the crown is crafted in a separate lab.
A dental crown can be used in a variety of cases, including…
Restoring a weak tooth
Restoring a decayed tooth when there is not enough room for a filling
Holding together pieces of a broken tooth
Improving the occlusion of misaligned teeth
Improving the appearance of a cosmetically damaged front tooth
Most crowns are made from ceramic, porcelain fused-to-metal, gold, or metal alloys. The material that is right for you depends most on where in the mouth the affected tooth is located as well as your personal preference. Natural-looking ceramic is best for teeth in the front of the smile, while a sturdy gold crown may be the ideal choice for the teeth that incur more chewing force in the back of the bite.
---
What Is a Dental Bridge?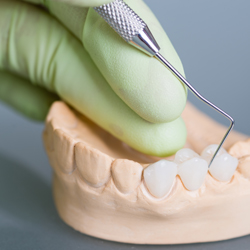 While a dental crown can restore a significantly damaged or decayed tooth, a dental bridge replaces those teeth that have gone missing altogether. It can take the place of one, two, or several consecutively missing teeth. A dental bridge restores a patient's ability to eat, speak, and smile with confidence. It also prevents the surrounding teeth from drifting out of place.
A dental bridge works by forming a literal bridge over the gap in your smile. A crown is placed on each of the two natural teeth surrounding the empty space. These stabilize the prosthetic teeth that fill in the gap between. Most dental bridges are made out of porcelain fused-to-metal. All-ceramic bridges are also available.
---
Caring for a Dental Crown or Bridge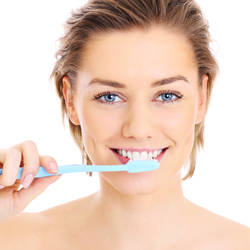 Maintaining your new restoration isn't so different from what you are already used to. Make sure you continue to brush and floss your teeth regularly. You may want to invest in a water flosser, which can help you get a better clean around the base of a crown or bridge. We will provide tips to help you maintain your crown or bridge to ensure it lasts for years to come!
---
Talk to Us Today
If you have a severely damaged, decayed, or missing tooth, we invite you to discuss your options in restorative dentistry with our team. Everyone deserves a healthy, complete smile -- so go ahead and request an appointment today!