Emergency Dentists provide quick care at McKinney's OakBrook Dental & Orthodontics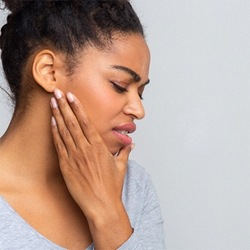 Are you or a loved one experiencing a serious dental emergency? Maybe your son tripped down the stairs and cracked a tooth, or maybe some mild oral discomfort has gradually turned into severe, distracting pain. At OakBrook Dental & Orthodontics, our doctors know how important it is to find relief as soon as possible in these panic-inducing situations. That's why we make time to see you or your family member as soon as possible. In fact, we strive to bring you in on the same day as your original call! All you have to do is contact us here in McKinney.
---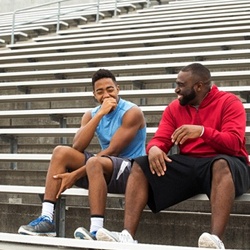 What Counts as a Dental Emergency?
Here are some of the most common situations our team sees, as well as some helpful tips for how to care for them until you're able to reach our practice:
Broken Tooth – If any large pieces of the tooth have become dislodged, gather them and bring them to our office. If facial swelling occurs, you can use a cold compress to reduce it.
A bad toothache – Sometimes, oral pain is caused by something stuck between the teeth. To determine if this is the case, floss thoroughly around the source of the pain. If it doesn't help, it's time to contact our practice for help. You can also take painkillers in the interim, but DO NOT place them directly on the gum tissue, as burning can occur.
Knocked-Out Tooth – If you still have the tooth in question, pick it up by the crown and rinse it carefully while leaving all of the natural tissue in place. If you're capable of placing it back in its original position within the mouth, please do so. If not, place the tooth in a cup of milk or your own saliva and bring it with you to our office as soon as possible.
Object Stuck in the Mouth – Use floss gently and carefully in an effort to dislodge the object. DO NOT use a sharp object! If you're still unable to get it out, contact our team right away.