Periodontal Therapy – McKinney, TX
Renewing Healthy Smiles After Gum Disease
Periodontal disease (also known as gum disease) is a common health problem that affects a majority of the US population, and untreated cases can eventually result in serious, permanent consequences like lost teeth. That's why the OakBrook Dental & Orthodontics team takes it so seriously! We strongly recommend attending regular periodontal screenings so that our doctors can discover tell-tale signs of an infection at their earliest, most harmless stages, and periodontal therapy from our McKinney, TX dentist is available when needed to restore health to your smile. Contact our McKinney location today to get started!
---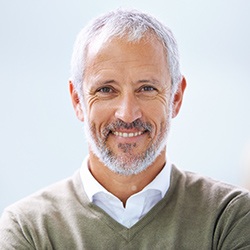 How Do You Treat Periodontal Disease?
Common signs of this dangerous infection include bleeding gums, swollen or overly red gum tissue, severe bad breath, or a sudden change in the way your bite fits together. If you notice any of these issues in your everyday life, it's time to schedule a checkup with our doctors. The earlier we can start caring for your smile, the better the results will be!
---
Scaling and Root Planing
Scaling and root planing is the most common form of periodontal therapy, and it's essentially a dental cleaning that's been kicked up to the next level. Our doctors will first target the area under the gum line, cleaning away infectious bacteria. Then, we'll carefully smooth the tooth roots, which regularly become rough over time and attract decay-causing plaque as a result.
---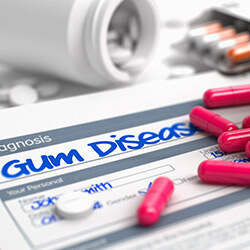 Antibiotic Therapy
ARESTIN antibiotic therapy is another important component of this treatment, and we often use it in combination with scaling and root planing. This medication is applied directly to the gum pockets so that it can target and destroy any remaining bacteria. As a result, patients are able to enjoy a smile that's stronger and healthier!