McKinney Cosmetic Dentist Creates Elegant Smiles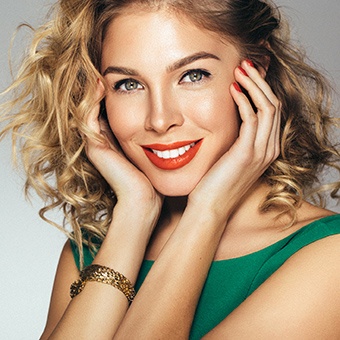 Do you often find yourself dreaming of having a movie star smile to show off? Do you hide your teeth in photos or with friends because you're worried they'll notice flaws? Plenty of people here in the McKinney area and all over the country feel the same way as you do, and the transformation you want may be easier than you think. At OakBrook Dental & Orthodontics, our team is glad to offer several cosmetic dentistry services that can create dazzling, tailor-made changes for unique smiles in need! To get started, contact us and set up a consultation today.
---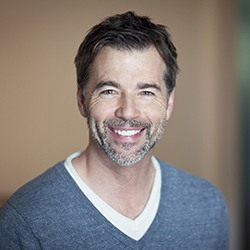 Porcelain Veneers
If you find yourself struggling with several cosmetic flaws all at once, porcelain veneers might be the right way to refresh your teeth. Unlike a typical dental crown, this custom-made dental restoration is designed to be a wafer-thin shell so that it's capable of fitting over the front surfaces of certain teeth without looking unnatural. Better yet, its quality structure is even more stain-resistant than your natural enamel, which means your newly brightened smile should stay that way for even longer than expected.
---
Lumineers
While traditional veneers have many wonderful benefits, there is a small downside that makes some patients pause: in order to accommodate the restoration, a small amount of natural tooth enamel must be removed. This means that veneers are essentially permanent and cannot be reversed later on. On the other hand, Lumineers are a specific type of veneer that can be placed without requiring any significant alternation of the patient's existing smile. If you're unsure which cosmetic option is right for you, feel free to ask our team!
---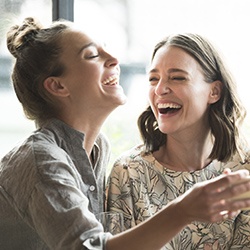 Metal-Free Restorations
When you're in need of a new dental crown, inlay, onlay, or other restoration on a visible tooth, maintaining a natural look is very important for many patients. That's why our dentists use E-Max metal-free ceramic whenever possible. This material is durable in the mouth, highly functional, and virtually indistinguishable from your original tooth enamel. In fact, it even reflects light in the same way so that your smile continues shining from every angle!
---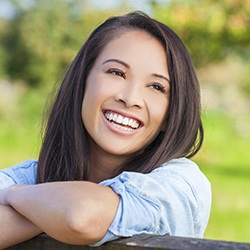 Direct Bonding
Direct bonding is a simple cosmetic procedure that typically only requires one appointment, which is ideal for patients with hectic schedules. One of our doctors will apply the ideal shade of composite resin (a safe, tooth-colored material that is also used for fillings) to the flawed tooth and sculpt it into a pleasing, lifelike shape that blends right in. This technique can be used to treat minor cracks, chips, gaps, and even stubborn stains that don't respond to teeth whitening.
---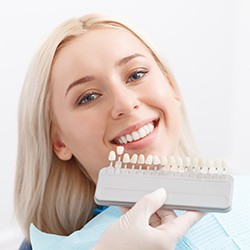 Teeth Whitening
Teeth whitening is the most requested cosmetic service here in McKinney, and it's not hard to understand why. Everyone wishes they could enjoy bright, flaw-free teeth that shine confidently in every picture and home video. With ZOOM! Whitening, it's easier than ever to achieve them! We offer both fast in-office whitening and professional take-home kits so that our patients can dramatically lighten their smiles in the way that works best for them.
---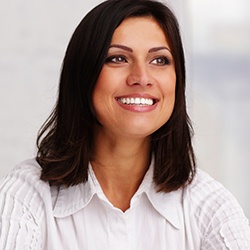 Free Whitening For Life
Your smile deserves consistent maintenance and consideration, and we enjoy rewarding our patients who are truly dedicated to their oral health. At your next checkup, ask a team member about our whitening for life special! As long as you attend your regular preventive visits, we'll provide you with customized oral trays and professional-strength whitening gel to use safely at home.