Preventive Dentistry – McKinney, TX
Maintaining Healthy, Happy Smiles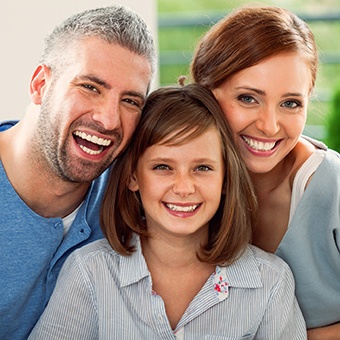 From the moment you step through the front door of OakBrook Dental & Orthodontics, we hope you'll realize that we're the perfect oral healthcare home for not only you but your entire family as well. Our doctors and staff members have a true commitment to treating your loved ones just like you would – with plenty of kindness, concern, and quality, one-on-one attention! Plus, we'll always start with preventive dentistry in McKinney, TX, so we can help children and adults alike avoid common dental problems in the first place. If it's time to schedule a checkup, please feel free to contact our McKinney location today.
---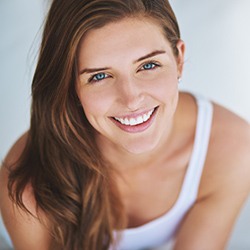 Dental Checkups & Teeth Cleanings
We strongly recommend that patients of all ages attend at least two checkups and cleanings every year. This is because dental problems can develop out of a patient's sight, and regular appointments with a trusted dentist will allow our team to catch them early on and ensure your smile's ongoing health. We can also remove stubborn plaque and bacteria from the teeth and gums, which are likely to cause infection over time.
Learn More
---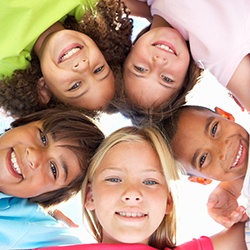 Children's Dentistry
There's nothing we love more than being able to treat whole families here in McKinney! That means your son or daughter is always warmly welcomed in for the care their growing smiles need, whether they're ready for their first checkup or in need of orthodontic treatment before they head off to college. We even have video games, a theater room, and other fun activities in our waiting room so that kids look forward to paying us a visit.
Learn More
---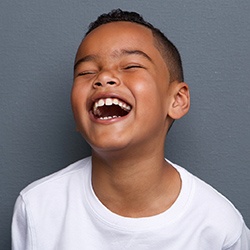 Dental Sealants
Your premolars and molars (back teeth) have deep chewing grooves where food particles can easily become trapped, causing harmful decay. These areas are especially vulnerable in young children, who sometimes have a hard time reaching the toothbrush back far enough in the mouth to clean them. Thankfully, dental sealants are a simple and effective service that can provide growing smiles with plenty of valuable protection. They're painted directly onto the tooth and hardened in place, serving as a tough barrier that helps keep out decay-causing bacteria.
---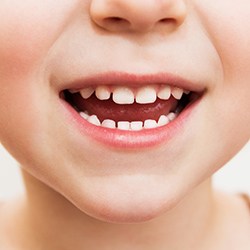 Fluoride Treatment
Do you and your family regularly drink tap water? If not, it's likely that you're missing out on fluoride, which is an important mineral that helps children and other patients develop stronger, healthier teeth over time. In fact, fluoride exposure can even prevent cavities! Professional fluoride treatment is available at our McKinney dental office and can be incorporated into regular appointments as needed.
---
Oral Cancer Screening
Did you know that one person dies every hour of every day in the United States from oral cancer? As with many other cancers, early detection plays a huge role in increasing the chances of survival. That's why we include an oral cancer screening at every checkup appointment in just a matter of minutes. Our experienced dentists can identify potential indications of this condition. This quick, painless screening twice a year may seem small, but it could end up saving your life!