Traditional Braces – McKinney, TX
Perfectly Aligning Smiles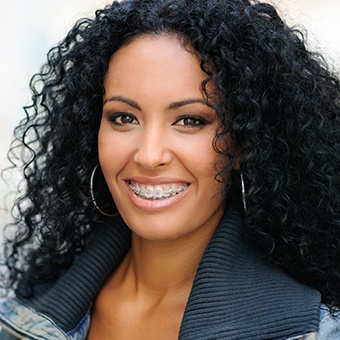 Straight teeth look great, function properly, and help you to avoid any number of oral and whole body health issues. At Oakbrook Dental & Orthodontics of McKinney, our skilled orthodontist and team members offer a number or treatment options, including traditional braces in McKinney, TX, to deliver straight, healthy, flawlessly functioning smiles. If you're ready to get started aligning your smile, call Oakbrook Dental & Orthodontics to schedule a treatment consultation visit with our dedicated orthodontist and team. We'll review your smile and help you develop a plan to deliver the ideal form and function.
---
How Do Traditional Braces Work?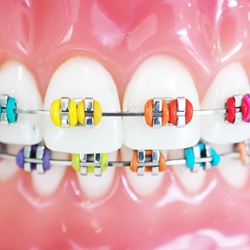 Traditional braces have been used for decades to deliver effective orthodontic alignment services. Braces use a series of brackets and wires to shift patients' teeth over the course of 18 to 36 months, depending on the severity of the alignment concerns. Some of the many reasons it may take longer to complete your orthodontic treatment include:
The need to reposition individual crooked teeth
The need to shift the entire bite
Need for preparatory services like gum disease treatment
Need for advanced surgical procedures like tooth extraction or jaw surgery
Patient noncompliance
Each bracket is fused to the front surface of a tooth. Wires attach the brackets to each other in a line. During regular orthodontic appointments, your orthodontist skillfully adjusts the wires to place pressure on specific brackets. Over time, this pressure shifts teeth into the desired position. For those patients who have more advanced conditions like over, under, or crossbite, we may also need to use bands that place pressure to move the entire bite together.
Once your braces are removed, you'll need to use a retainer to hold teeth in their new positions as the supportive gum and bone tissues fuse to the root structures, holding your smile in place. Once teeth are settled into this new placement, you will be able to confidently share your smile for years to come.
What Orthodontic Issues Can Braces Fix?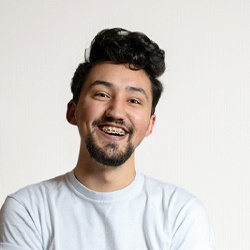 Any patient who wants to correct their bite alignment should take the time to review all of their orthodontic treatment options with a skilled orthodontist to ensure they are making the right choices for their unique smiles. Traditional metal braces are popular because they can reliably address most orthodontic issues, including cases that are mild to severe. Below, you'll find a few of the most common issues traditional braces are used to correct.
Bite Misalignment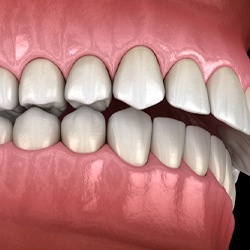 When the jaws don't line up correctly, numerous problems can occur. Not only can untreated bite issues detract from your appearance, but they can lead to serious jaw problems like TMJ dysfunction and bruxism. Thankfully, whether you're facing an overbite, underbite, crossbite, open bite, or any other type of bite misalignment, our talented orthodontist can craft a custom treatment plan to help you achieve a healthier, stronger bite.
Crowded & Crooked Teeth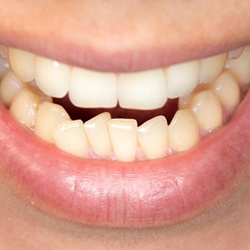 When the teeth are too crowded or overlap one another, excess pressure is placed on the enamel. As the enamel wears down over time, your risk of tooth sensitivity and damage increases dramatically. Traditional braces are an excellent choice for rearranging teeth that are crowded and crooked so that they line up evenly and harmoniously.
Gapped Teeth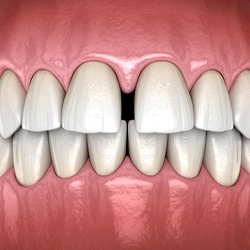 Not only are gaps between teeth somewhat embarrassing, but they create spaces that trap food debris and bacteria. This increases your likelihood of developing oral health issues like cavities and gum disease. A precisely planned traditional braces treatment can move each tooth gently to their desired position to give you a uniform, beautiful smile.
Caring for Your Braces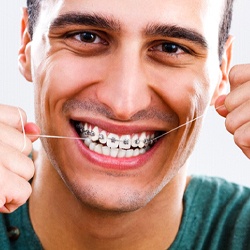 There's no doubt that practicing great oral hygiene is essential for keeping your treatment on track. However, it will take some time and practice to learn how to properly and effectively care for your braces. Our experienced team will be with you every step of the way towards your new smile and give you personalized tips on how to care for your braces. A few of the most important ones to keep in mind include:
Brush and floss daily, and use mouthwash regularly
Use a threaded flosser or water flosser to clean under your wires
Limit or avoid sticky, hard, and ultra-sugary foods and beverages
Refrain from chewing on hard objects or using your teeth as tools
Visit us for periodic checkups so we can monitor your progress and answer your questions
Making Traditional Braces Appealing for Younger Patients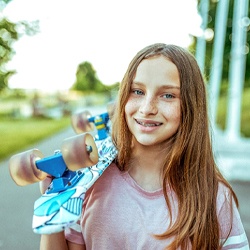 If traditional braces are the best treatment option for preteens and teens, the thought of spending months with a mouthful of traditional brackets and wires is something many young patients dread. Fortunately, we work with teens to have fun with their braces. Young patients can choose brackets in various colors or shapes, have fun with multi-colored rubber bands, and demonstrate their creativity to friends with every smile. Don't hesitate to ask our team about these options before your teen gets started with their orthodontic treatment plan.
Understanding the Cost of Traditional Braces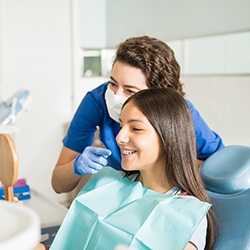 If you want to learn more about the cost of traditional braces in McKinney, you're in the right place. For a specific price estimate, don't hesitate to get in touch with our team and schedule a consultation. For more general information about the cost, read on!
Factors That Affect the Cost of Traditional Braces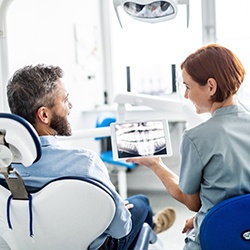 As mentioned above, the best way to get a specific price estimate is by scheduling a consultation. That way, we can learn more about your dental needs and put together a custom treatment plan. In the process, we will take into account important factors, like the severity of your misalignment, your age, if additional accessories (i.e., space maintainers, rubber bands, retainers) are needed, and so on.
Once you begin treatment, a new factor will come into play: compliance. If you neglect to follow your orthodontist's instructions, then you increase your chances of falling off-track with your original treatment plan. So, make sure to implement a solid oral hygiene routine, abide by the dietary restrictions, and wear any additional accessories as recommended.
Professional Braces vs. "DIY" Braces: Which Costs More?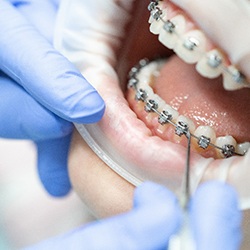 With a $4,000 to $6,000 price range, professional braces typically cost more. However, the higher upfront investment comes with several noteworthy perks. To begin, you'll have a comprehensive oral exam with a licensed orthodontist (something DIY braces simply bypasses). This is a crucial step because if you have any existing oral health concerns, like cavities or gum disease, those need to be addressed before starting treatment. Professional braces also have adjustment appointments with an orthodontist, approval from professional organizations like the American Association of Orthodontists, and ensure patients have a reliable place to turn if they have any questions or concerns throughout treatment.
Does Dental Insurance Cover Braces?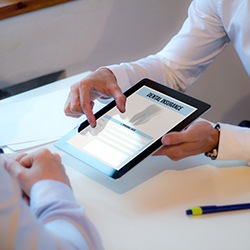 Have dental insurance? Let us help you utilize your benefits! We welcome all PPO plans and even are in-network with several of the most popular ones. Simply provide us with your insurance information, and we will file all of the claims for you. We will also happily explain your coverage and do our best to make understanding the cost easy. If you want to learn more about dental insurance and braces, read on!
Options for Making Braces Affordable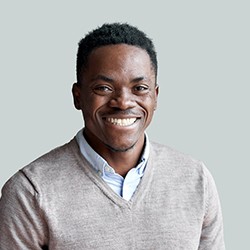 Don't have dental insurance? That's okay too! We happily welcome flexible financing with CareCredit. Plus, we have an in-house payment plan and offer free teeth whitening for life! There's also a braces calculator on our website to help you determine the cost. If you have any questions or you'd like to learn more about any of these financial solutions, then don't hesitate to reach out to our team.
Traditional Braces FAQs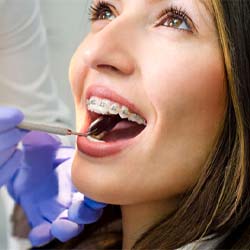 After reading the information above, you know a bit more about the process of getting traditional braces in McKinney. However, it's completely normal to still have a few lingering questions in mind. At OakBrook Dental & Orthodontics, we want you to be as well-informed as possible before you make the big decision to move forward with orthodontic treatment. That's why we've decided to answer some frequently asked questions below. If you'd prefer to speak directly with a member of our team, don't hesitate to give us a call !
Am I Too Old to Get Braces?
When you think of metal wires and brackets, you may associate them with childhood and adolescence. However, there's no upper age limit for traditional braces in McKinney, meaning almost anyone can get them! Of course, since adult teeth are more firmly rooted into the jawbone, it may take longer to reposition them into proper alignment. Also, your oral health needs to be in good condition before you can begin orthodontic treatment. Depending on your situation, you may need to undergo preliminary treatments like fillings, root canal therapy, and gum disease treatment. It's also worth noting that some dental insurance plans may not cover braces for adults, so check with your provider before committing to anything.
Do Traditional Braces Hurt?
You may feel mild soreness in your teeth and gums for the first few days after getting your braces. The good news is it's only temporary and should go away with time. You can manage your discomfort in the meantime by taking over-the-counter pain medication and eating softer foods. Throughout your treatment, you may experience some discomfort as your teeth are shifting into new positions. If needed, you can use orthodontic wax to protect your soft oral tissues and avoid irritation.
Can I Chew Gum with Traditional Braces?
Chewing gum is strongly discouraged because it can easily get stuck in your braces, causing your wires to bend or making your teeth shift in unexpected directions. However, some studies show that chewing gum can actually relieve pain from orthodontic treatment and reduce gum inflammation. It's also been proven to lower the risk of decay if chewed for 20 minutes after eating a meal or snack. But ultimately, these so-called benefits are usually not worth the risk of harming your braces and jeopardizing your treatment time.
What Can You Not Eat with Traditional Braces?
It's strongly recommended that you stick to a soft-food diet for the first few days after getting braces in McKinney. You'll need to be mindful of your diet as your teeth are adjusting to metal wires and brackets. Also, certain foods can damage your wires, brackets, or rubber bands.
Here are a few things you should stay away from:
Popcorn
Sticky, chewy, or hard candy (i.e., caramel and chocolate)
Nuts
Chips
Corn on the cob