Invisalign – McKinney, TX
Clearly Align Smiles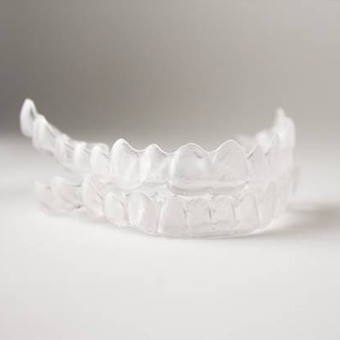 Almost everyone wants straighter teeth, but no one wants to wear braces. With Invisalign, you don't have to! This system works using smooth plastic aligners that place focused pressure on the teeth, gradually moving them into the proper position. Invisalign in McKinney, TX is convenient, comfortable, and -- best of all -- practically invisible. Keep reading to learn more about how this treatment works, and whether or not you are a great candidate for clear aligners.
---
How Does Invisalign Work?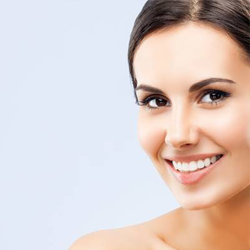 Invisalign is a popular orthodontic treatment that has already helped over 4 million patients worldwide enjoy straighter teeth. Adults and older teens alike can benefit from Invisalign. It is a largely self-directed treatment, meaning you do most of the important stuff (i.e. wearing the aligners) along with making periodic visits to your dentist. The average Invisalign treatment lasts between 1 to 2 years, but the total amount of time you spend with aligners will depend on how complex your treatment is.
---
What's Life Like with Invisalign?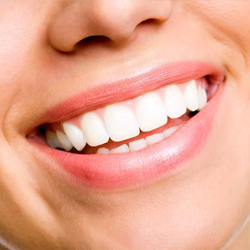 When we set you up with your Invisalign treatment, we will provide specific instructions on just how to use it. For example, you will need to use the same set of aligners for 1 to 2 weeks, depending on our recommendation. Wear the trays for 20 to 22 hours each day, removing them to eat, drink anything except water, and to brush and floss your teeth. After you wear the first set, you may also slip the aligners out before big meetings or important introductions as long as you are sure to put them back in after to avoid delays in treatment.
Proper oral hygiene is of the utmost importance with Invisalign. Food or bacteria that gets stuck in the aligners will be held right up against the tooth enamel, accelerating the rate of decay. To avoid completing your treatment to find out you have new cavities or gum disease, thoroughly brush and floss your teeth before you slide the trays in.
---
What Are the Benefits of Invisalign?
Invisalign offers a number of advantages for patients who need orthodontic treatment but want to avoid having to wear metal braces! They include:
It's by far the most subtle option in orthodontics -- many people may never even realize you are wearing aligners.
Because you take the aligners out before you eat and drink, you don't have to worry about modifying your diet to avoid popping off a bracket or wire.
Dental hygiene is as easy as ever when you can remove your braces!
Invisalign is more convenient because fewer visits to the dentist are required throughout the treatment.
Smooth plastic is more comfortable than fixed metal brackets and wires.
At the end of the treatment you enjoy a beautiful smile with well-aligned teeth!
---
Am I a Candidate for Invisalign?
Most people who could benefit from conventional braces are eligible for Invisalign. It can be used to correct:
Gapped teeth
Crowded teeth
Overbite
Underbite
Crossbite
The only way to know for sure whether or not you are eligible for Invisalign is to visit a provider. At OakBrook Dental & Orthodontics, we are pleased to offer this treatment to patients in and around McKinney. We invite you to request an appointment today!
---
Understanding the Cost of Invisalign
Despite what you may have heard, there is no definitive Invisalign cost in McKinney. This is because the price you'll end up paying will depend on various factors, including your age, how misaligned your teeth are prior to beginning treatment, and how often you wear your aligners. There's also the question of how much insurance coverage you qualify for. Ultimately, the only way to know for sure how much your treatment will cost is to schedule a consultation with us.
Learn More About the Cost of Invisalign
Factors that Affect the Cost of Invisalign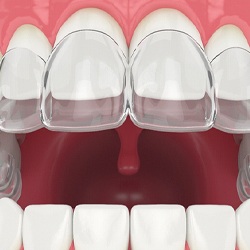 Each patient is different, which means you may pay more or less than someone else undergoing the same type of treatment. Various factors must be considered, such as:
The severity of your case and its complexity regarding tooth movements (i.e., closing a single gap is much less expensive than straightening multiple crooked teeth or realigning an overbite).
Whether you need aligners for the top row of teeth, the bottom row of teeth, or both.
The length of your proposed treatment plan, as it can determine how many aligners you will need to achieve desired results, thus, costing more.
Invisalign vs. Smile Direct Club™: Which Costs More?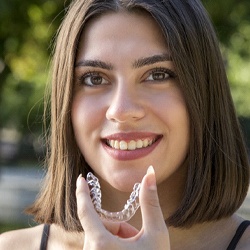 It's easy to be attracted to "do it yourself" orthodontic solutions like Smile Club Direct, as they are often more affordable. When comparing an investment of less than $2,000 to that of Invisalign, which can range anywhere from $3,000-$8,000, it's no wonder these DIY options are so enticing. Unfortunately, there are many downfalls to this method of treatment. From requiring you to take your own impressions to no professional oversight, it is possible you could do more harm than good along the way.
But with Invisalign, the money you spend is well worth the investment because of the trusted care you'll receive from a team of professionals who know what they're doing as well as comfortable aligners that are guaranteed to move your teeth in the right direction. In the end, you'll have results that are long-lasting and life-changing.
Does Dental Insurance Cover Invisalign?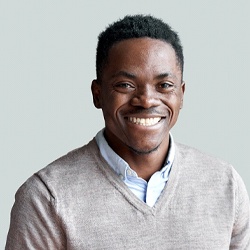 You'll be pleased to know that many dental insurance companies do offer available coverage for Invisalign. Similar to the way they will agree to cover braces, it is possible you can have up to 50% of your orthodontic treatment covered. However, not all insurers are willing to include Invisalign as part of the plan, which is why you will need to speak to a representative at your insurance company first to determine how much you can expect your out-of-pocket expenses to be. It may be possible to use your FSA account to cover any remaining costs.
Options for Making Invisalign Affordable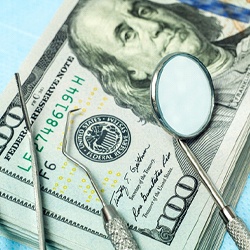 Even if your dental insurance company does not provide the coverage you need for Invisalign, you don't have to throw in the towel. There are alternative ways to pay, including:
Available, in-house payment plans. Our team is happy to provide an easier way for you and your family to better manage your budget and still receive necessary treatment. We can spread out your payments across 24 months with no added interest.
Flexible financing through CareCredit. This is another alternative payment option that allows you to apply for a low or no interest payment plan if you are eligible.
Our team at OakBrook Dental and Orthodontics is ready to help you straighten your smile and see beautiful results for a lifetime. If you're interested in learning more about Invisalign and what it can do for you, call us today to schedule a consultation with one of our trusted professionals.
---
Invisalign Frequently Asked Questions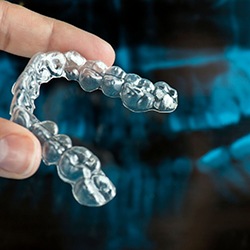 Do you still have questions about what life will be like during Invisalign treatment? We don't want you to miss out on all the benefits Invisalign has to offer. We also want you to make a well-informed decision regarding your oral health. That's why we've answered a few frequently asked questions about Invisalign below.
Does It Hurt to Wear the Aligners?
Unlike metal brackets and wires, Invisalign's smooth plastic trays are designed with your comfort in mind. They shouldn't irritate the soft tissues in your mouth like braces often do.
However, some patients experience minor soreness or sensitivity when switching to a new pair of aligners. To minimize the discomfort, we suggest switching to a new pair right before bed. That way you can sleep through most of the adjustment process.
Will the Aligners Affect the Way I Talk?
As comfortable as the aligners are, your mouth will need some time to get used to them. Your tongue might get confused at first, especially when pronouncing words with "s" sounds, which may result in a slight lisp. This should subside after a week or so as your mouth grows accustomed to the aligners.
How Often Will I Need to Check in with My Dentist During Treatment?
Just like with conventional braces, you'll need to attend periodic checkups throughout your treatment. These appointments will take place about once every six weeks. The good news is that they will only last about half an hour. Instead of spending lots of time in the dental chair adjusting brackets and wires, you'll briefly have your progress evaluated and we'll hand you the next few sets of aligners. You'll also have the chance to ask any questions you might have about aligner maintenance.
How Do I Keep My Aligners Clean?
Your aligners might start out translucent, but improper hygiene can give them stains that make them noticeable. Fortunately, maintenance is fairly simple. Rinse them off with cool or lukewarm (not hot) water after taking them out to eat, and brush your teeth before placing them back in after your meal. At least once a day, gently scrub them with a clear antibacterial hand soap.