Invisalign in McKinney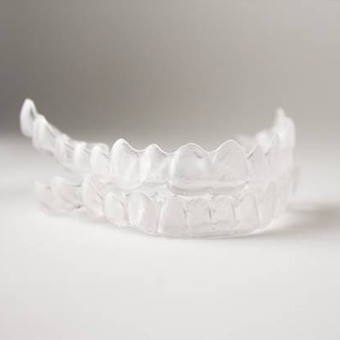 Almost everyone wants straighter teeth, but no one wants to wear braces. With Invisalign, you don't have to! This system works using smooth plastic aligners that place focused pressure on the teeth, gradually moving them into the proper position. Invisalign in McKinney is convenient, comfortable, and -- best of all -- practically invisible. Keep reading to learn more about how this treatment works, and whether or not you are a great candidate for clear aligners.
---
How Does Invisalign Work?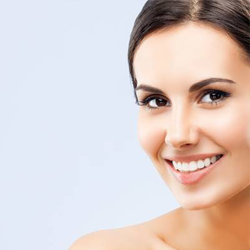 Invisalign is a popular orthodontic treatment that has already helped over 4 million patients worldwide enjoy straighter teeth. Adults and older teens alike can benefit from Invisalign. It is a largely self-directed treatment, meaning you do most of the important stuff (i.e. wearing the aligners) along with making periodic visits to your dentist. The average Invisalign treatment lasts between 1 to 2 years, but the total amount of time you spend with aligners will depend on how complex your treatment is.
---
What's Life Like with Invisalign?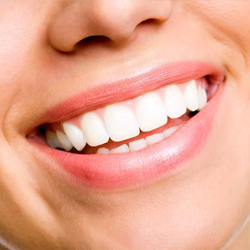 When we set you up with your Invisalign treatment, we will provide specific instructions on just how to use it. For example, you will need to use the same set of aligners for 1 to 2 weeks, depending on our recommendation. Wear the trays for 20 to 22 hours each day, removing them to eat, drink anything except water, and to brush and floss your teeth. After you wear the first set, you may also slip the aligners out before big meetings or important introductions as long as you are sure to put them back in after to avoid delays in treatment.
Proper oral hygiene is of the utmost importance with Invisalign. Food or bacteria that gets stuck in the aligners will be held right up against the tooth enamel, accelerating the rate of decay. To avoid completing your treatment to find out you have new cavities or gum disease, thoroughly brush and floss your teeth before you slide the trays in.
---
What Are the Benefits of Invisalign?
Invisalign offers a number of advantages for patients who need orthodontic treatment but want to avoid having to wear metal braces! They include:
It's by far the most subtle option in orthodontics -- many people may never even realize you are wearing aligners.
Because you take the aligners out before you eat and drink, you don't have to worry about modifying your diet to avoid popping off a bracket or wire.
Dental hygiene is as easy as ever when you can remove your braces!
Invisalign is more convenient because fewer visits to the dentist are required throughout the treatment.
Smooth plastic is more comfortable than fixed metal brackets and wires.
At the end of the treatment you enjoy a beautiful smile with well-aligned teeth!
---
Am I a Candidate for Invisalign?
Most people who could benefit from conventional braces are eligible for Invisalign. It can be used to correct:
Gapped teeth
Crowded teeth
Overbite
Underbite
Crossbite
---
The only way to know for sure whether or not you are eligible for Invisalign is to visit a provider. At OakBrook Dental & Orthodontics, we are pleased to offer this treatment to patients in and around McKinney. We invite you to request an appointment today!