Children's Dentistry – McKinney, TX
Keeping Kids Smiling
Parents want the absolute best for their kids, and that should include the best possible dentistry services at every stage of dental development. At Oakbrook Dental & Orthodontics, we offer comprehensive dentistry services for patients of all ages. From basic preventive services to advanced treatments like wisdom tooth extractions and orthodontics, we have the dental care your child needs to develop and maintain a healthy smile. If you want to learn more about children's dentistry in McKinney, TX or schedule appointments for yourself and your family, please call our McKinney dentistry team today. We look forward to hearing from you.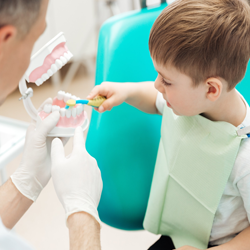 Your Child's 1st Visit
Your child should first visit our dental office around the age of one or following the eruption of their first tooth. These early visits will be short and sweet. We simply examine the developing teeth to make sure there are no areas for concern and partner with you to begin developing good at-home hygiene. Once your child is old enough to better understand their dental office visits, we'll take more time with them. We can show them around the dental office, answer their questions, and help them feel welcome in our dental office. Our top priority is building positive associations with dental care for your child.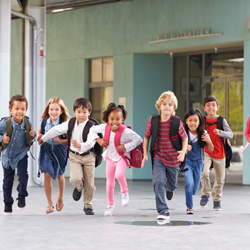 Preventive Care In-Office & At-Home
We partner with kids and parents to teach great preventive care in our dental office and at-home. We offer tips for thorough brushing and flossing. Our skilled team members will also work children to practice their brushing and flossing in our dental office. We are dedicated to helping kids build whole, healthy smiles.
Kid-Friendly Care
We offer a wide array of services to keep patients of all ages smiling. Some of the many solutions that are most often recommended for kids include: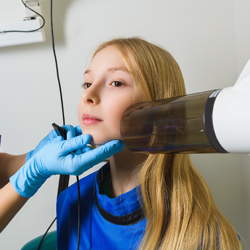 Dental sealants – this clear plastic coating places a physical barrier between teeth and decay causing plaque and tartar buildup. This makes it easier for your child to successfully learn to care for their smiles at home without experiencing tooth decay.
Fluoride therapy – kids who have dental sensitivity or struggle with chronic tooth decay can also benefit from oral or topical fluoride treatments. These painless procedures strengthen tooth enamel and reduce risk for oral health concerns.
Tooth-colored fillings – unfortunately, many parents have the false impression that caring for baby teeth is unnecessary. It's important to maintain the health of these first teeth to make way for the healthy adult smile. Tooth-colored fillings allow us to conservatively repair damaged primary and adult teeth in just one visit.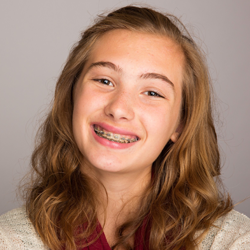 Orthodontics
Straighter smiles don't just look great they also function better. To avoid unnecessary dental wear, strain on the jaw joints, and other oral health concerns that arise from misaligned smiles, orthodontic treatments are essential. At Oakrook Dental & Orthodontics, we are happy to offer traditional braces using metal or ceramic brackets and wires and Invisalign clear alignment tray orthodontics. We also provide Acceledent to shorten orthodontic treatment times for any smile alignment services in our dental office or in partnership with other trusted orthodontists.