Humana Dentist – McKinney, TX
How to Maximize Your Humana Dental Insurance Benefits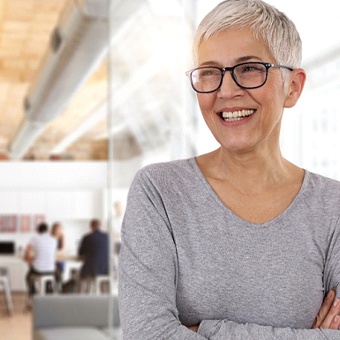 Knowing that your dental health is in the best of hands should be reassuring. Not only is finding the right dentist important but making sure your Humana dental insurance coverage is there for you can help alleviate a lot of stress, especially when faced with a serious problem. Although engaging in preventive care is the most important way to keep your smile looking and feeling its best, there are times when issues arise that are completely out of your control. At OakBrook Dental and Orthodontics, our team will go the extra mile to make sure any recommended treatment is covered by your insurance. Dental work shouldn't have to cost an arm and a leg, so let us help you get the most from your dental plan. Contact us today to learn more.
---
Humana Coverage Availability & Fees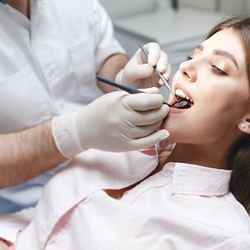 One of the great aspects of Humana is that it offers the coverage you need whether seeing your dentist for a regular dental checkup and cleaning or preparing to undergo a root canal. Although every plan is different, you can expect a similar format for coverage:
80-100% preventive dental care (i.e. cleanings, checkups, X-rays)
70-80% minor restorative treatment (i.e. tooth-colored fillings)
50-70% major restorative treatment (i.e. tooth replacement)
Your monthly premium grants you access to all your available benefits. If you manage to meet your deductible before the end of the year, learning you need to have a tooth extracted or a dental filling won't seem so financially daunting because your Humana insurance will take care of the majority of the cost.
Worried about going over your annual maximum? Don't be! Our team will work to spread out your treatments, if necessary, to prevent your out of pocket expenses from taking a toll on your wallet.
This is one of the great benefits of seeing an in-network provider like OakBrook Dental and Orthodontics. Our contract with Humana ensures you pay the lowest price for the services you receive. But even if we're not in-network with your insurance company, we will still do our best to review your policy and help you save the most money for the treatment you receive.
---
Meet Marissa or Crystal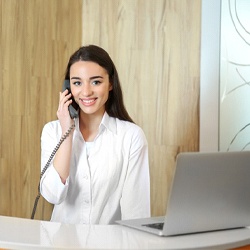 If you need assistance during your visit, our dental office manager, Marissa, and our insurance coordinator, Crystal, are here to help. Whether it is scheduling an appointment, answer questions about your visit, or determining what level of coverage you have for your upcoming dental crown placement, they will work to alleviate your stress and provide the answers you need to make the right decision about your dental health. Crystal can even file all the necessary paperwork and claims as well as help you navigate your policy so that you can maximize your benefits and get the most out of your dental plan.