Benefits of Our McKinney Dental Implants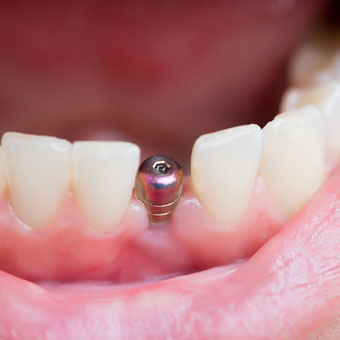 Tooth loss can happen slowly, over the period of months or years, or it can occur all at once -- and, no matter the cause or amount of missing teeth, dental implants provide the very best solution for eligible candidates. They are the only truly comprehensive method available, and they work by rebuilding your missing tooth structure from the root up. New to this concept? Learn more about the basics of implant dentistry first, then keep reading here for more on different implant options based on the extent of your tooth loss.
---
How Many Teeth Can Implants Replace?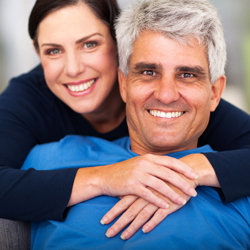 Dental implants can replace everything from a single missing tooth to an entire arch of teeth in the upper or lower jaw. The method of placement and restoration will depend on the number of pearly whites being replaced, but the end result is the same: a confident, secure, beautiful-looking smile.
A single tooth can be replaced with a dental implant that is restored by a single dental crown. The implant is placed into the area where the missing tooth's root was. Here, it promotes the growth of bone tissue and fuses together with the jaw bone. The dental crown is bonded securely on top of the implant abutment after a months-long recovery period. The crown can be ceramic, metal, or gold, according to where in the mouth the tooth is located as well as your personal preference.
If multiple teeth have been lost but several healthy ones still remain in the gum line, an implant-retained bridge or partial denture can provide a sturdy solution. Implants stabilize the jaw bone to prevent the loss of additional teeth.
---
Implant-Retained Complete Dentures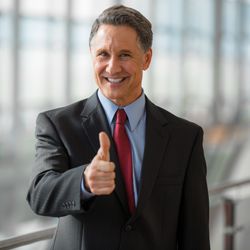 Many patients who have lost an entire arch of teeth in the upper or lower jaw will deal with a loose or ill-fitting denture at some point -- unless their prosthetic is secured with dental implants. Your implant dentist can use a certain number of implants, sometimes as few as 5 or 6, to stabilize a complete upper or lower denture. This method ensures that the teeth fit properly and do not slip or slide around at inopportune moments. Implant-retained dentures look natural, feel great, and can last for many years with proper maintenance.
---
Benefits of Dental Implants
The advantages of an implant-retained option for missing teeth are multiple and varied. Some of the most significant benefits of dental implants are listed below -- which would you enjoy most?
A comprehensive solution for improved stability and security
Eat, speak, and smile with confidence
Dental implants look and feel natural
A stabilized jawbone promotes better oral and overall health
Can correct prior dental misalignments
Dental implants can last for decades with proper care
---
Learn More Today!
If you are interested in learning more about dental implants, including whether or not you are a candidate for this comprehensive solution, we invite you to contact the office of Oakbrook Dental & Orthodontics today. We offer free second opinions and are open in the evenings and on Saturdays, too!