Full Mouth Reconstruction – McKinney, TX
Your Custom Path Towards a Restored Smile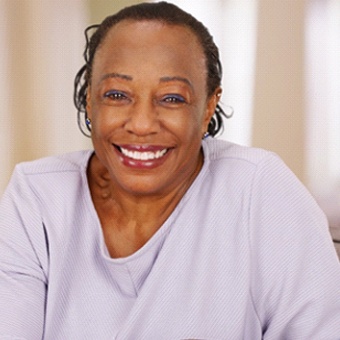 Do you have a chipped tooth? Are there gaps in your smile? Do you have crowns, fillings, and weakened teeth? You deserve to have a strong, healthy, and beautiful smile! We invite patients who have broken, damaged, weakened, or missing teeth to come visit our team for full mouth reconstruction in McKinney. With this streamlined service, we can help create your custom path towards a restored smile with a variety of our best treatments. Read on to learn more about full mouth reconstruction and give us a call when you're ready to schedule your consultation!
---
Is a Full Mouth Reconstruction Right for Me?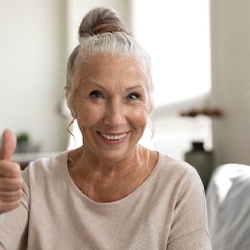 The best way to tell if a full mouth reconstruction is right for you is to come see us for a consultation, where we can evaluate the current state of your smile. While individual services like fillings and crowns can be used to fix up a few teeth, full mouth reconstruction is designed more for patients who:
Have multiple teeth that need to be restored: Patients who have accumulated many different types of dental issues or are struggling to get their oral health back on track can often benefit from the comprehensive nature of a full mouth reconstruction.
Aren't sure where to begin improving your smile: If you feel overwhelmed at the thought of fixing your smile, take heart in knowing that you're not alone. Our friendly and experienced team will discuss your goals with you and design a custom plan to help you reach them.
Want to improve their health and well-being: With a full mouth reconstruction, we can help you address all the things that are bothering you about your smile, allowing you to feel better both physically and emotionally.
---
The Full Mouth Reconstruction Process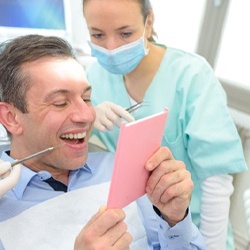 A full mouth reconstruction plan is tailored to meet the unique needs and goals of a patient, so no two processes will look exactly alike. However, every full mouth reconstruction starts with a consultation, where we'll work with you to choose the treatments that will most effectively help restore your smile. This could include services like:
Tooth-colored fillings
Dental crowns
Gum disease treatment
Root canal therapy
Tooth extractions
Dental bridges
Dental implants
Veneers
Direct tooth bonding
Orthodontics
And more!
---
Understanding the Cost of a Full Mouth Reconstruction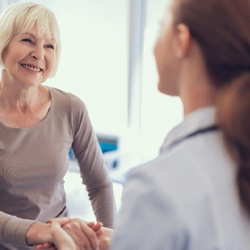 Full mouth reconstruction does not have a set price. Instead, the cost will depend on the services in your custom treatment plan. For instance, a full mouth reconstruction consisting of a tooth extraction, dental bridge, and two dental crowns will likely cost less than a plan that includes multiple tooth extractions, periodontal therapy, and a full denture. As we work with you to craft your custom full mouth reconstruction plan during your consultation, we'll provide estimates of cost so you can make an informed decision. We'll also be happy to go over all your options for making your treatment as affordable as possible, such as dental insurance coverage, flexible financing options, limited-time specials, and our in-house payment plan. Restoring your beautiful and healthy smile may be much more affordable than you think!