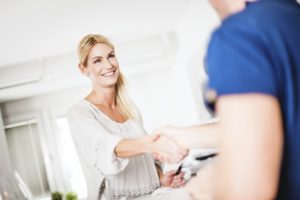 With the end of the year just around the corner, it's incredibly easy to get caught up in festive activities with friends and family members coming in from out of town. The holidays don't always make it easy to find time for the dentist, but if you have dental insurance in McKinney, you have extra incentive to go over your plan again. After all, billions of dollars in dental benefits are wasted every year; don't be a part of that statistic.
How Does Dental Insurance Work?
Dental insurance is typically categorized as "use it or lose it," meaning that any benefits or funds you have sitting in a Flexible Spending Account will either disappear or only be usable at a discounted rate on January 1st. For this reason, it's imperative that you get treatment scheduled in December, especially since many people will be scheduling last-minute appointments.
Furthermore, most dental insurance plans come with a yearly maximum. This number refers to the dollar amount of benefits an insurance plan will pay for in a given year. If you have an annual maximum of $1,250 but have only used about $323 of dental benefits in your PPO plan, then it's time that you visit the dentist to maximize what you have left. After all, that's over $900 of benefits going out the window if you don't.
Tips to Get Started Maximizing
Before you can start treatment, you need to research the nuances of your dental insurance plan. Luckily, this is a relatively simple process when you contact the insurance company directly or speak with your HR manager, assuming you get your insurance through an employer. Once you've spoken with either of these individuals, you can confirm your yearly maximum, the remaining benefits and costs you know your insurance will cover, and your out-of-pocket costs. Coinsurance, copays and deductibles determine the amount you pay to cover the cost of treatment with the help of insurance.
Once you know the details of your plan, you can get started scheduling treatment plans and utilizing your dental benefits.
Treatments You Should Consider
Preventive treatments are typically covered anywhere from 80 to 100 percent, depending on your plan. Some plans categorize benefits differently, which is why looking over your plan is such an important step to maximizing. These treatments typically include exams, cleanings, X-rays and sometimes fluoride applications, but this can vary by age.
While these treatments may seem inconsequential, they actually make a big difference in protecting your oral health in the long-term. Since their coverage percentage is typically much higher than the coverage for crowns or more extensive procedures like root canal therapy, it's worth it to regularly maintain your oral health in this way, rather than wait for an emergency to occur.
Insurance can be confusing at first, but it shouldn't result in you wasting money. Schedule an appointment today to get started maximizing with a dentist in McKinney!
About the Author
Dr. Nathan Coughlin's practice accepts all PPO plans and is an in-network provider with most major insurance companies. Him and his team are more than happy to file paperwork on your behalf and make maximizing your benefits a top priority. To learn more about the maximizing process or determine the best way to build your treatment, you can contact him through his website.