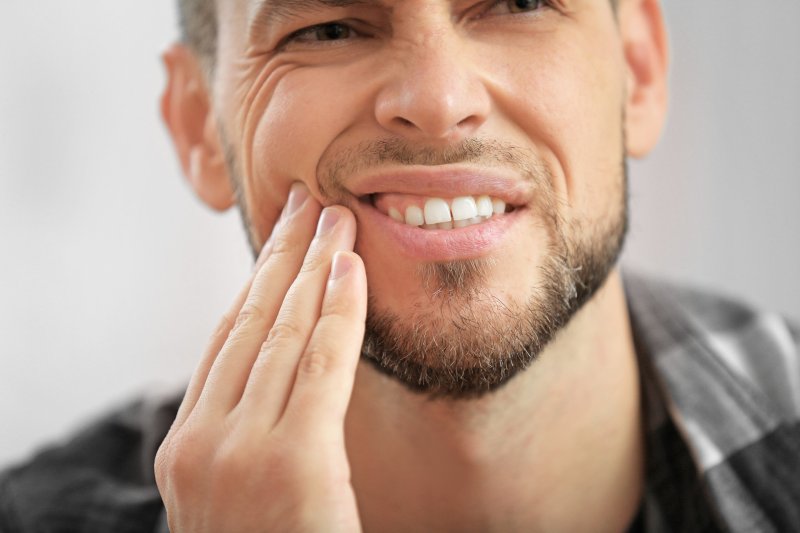 Are you considering brightening your smile? You're probably thinking about getting whitening treatment, that way you can feel more confident with newly enhanced teeth! While the results sound exciting, there are some cases where people experience varying levels of discomfort afterwards. Read on to learn three ways you can prevent teeth sensitivity from whitening your smile.
Step #1: Speak With Your Dentist
One of the reasons you might experience discomfort in your teeth after whitening them is due to hydrogen peroxide. Since you may not know whether or not your smile is sensitive to this ingredient, the best way to avoid the risk is to consult your dentist. Not only can they provide the professional treatment or advice for teeth whitening, but they'll also assess your oral health in case of any underlying issues they can detect and treat early on.
Step #2: Try Desensitizing Products
You're likely not to feel any sensitivity at all after professional teeth whitening, but you might if you use store-bought products. Should this occur, there are desensitizing gels and toothpastes you can use to alleviate discomfort. You might even ask if your dentist can provide this kind of varnish, as they'll have the more effective solutions.
Step #3: Avoid Extreme Temperatures
Another reason your teeth may feel sensitive is because of extreme hot and cold temperatures. Whether you're drinking a cup of coffee or eating ice cream, anything that isn't lukewarm can trigger discomfort in your smile. By avoiding foods and drinks that can stimulate sensitivity, you can keep you and your smile more relaxed.
Getting your teeth whitened is a great way to boost your confidence and give your pearly whites a fresh start. If you're concerned about experiencing sensitive teeth after treatment, then you're best option is to see your dentist. With their expertise and advanced equipment, they can ensure you get the radiant results you're looking for while keeping you as comfortable as possible. But if you do feel discomfort, try these few tips to help relax your smile!
About the Practice
At OakBrook Dental & Orthodontics, we are proud to deliver high-quality, comprehensive, and passionate dental care for patients of all ages. Our team of five expert dentists provides state-of-the-art treatments, including in-office and take-home whitening procedures, to help you achieve and preserve clean and healthy teeth. So, if you're interested in brightening your smile or want to know how to desensitize your teeth after treatment, feel free to visit our website or call us at 469-526-4040.