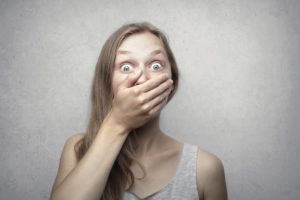 A bright, white smile is everything, but teeth come in many shades and colors. Not to mention, they are exposed to stain-causing factors daily. If you are embarrassed by dark, discolored teeth, you have more options than ever to revamp your smile. Besides in-office whitening treatments, there are countless OTC products. Although they are convenient, you can damage your smile if you aren't using them correctly. Here's what you need to know to enjoy lasting results without risking your pearly whites.
Combating Tooth Discoloration
Not everyone has white teeth naturally. Besides genetics, various factors contribute to their colors, like your oral hygiene and lifestyle habits. The foods and drinks you consume can also lead to discoloration. While you can improve your brushing and flossing habits, stop smoking, or skip your morning cup of coffee to keep your smile bright, it still might not be enough. Your teeth darken with age because your enamel gets thinner, exposing more of your yellowish dentin. Your smile can look dull and aged.
To reverse discoloration, you might turn to OTC products and trendy DIY whitening methods that claim to turn back the clock to reveal dazzling results. Despite the reviews you've seen on TV and online, they aren't as safe or effective as they look. If you aren't careful, tooth discoloration will be the least of your concerns.
Risks of Overusing Whitening Products
Although many OTC kits claim to be safe, not everyone is a candidate for teeth whitening. If you have any untreated dental issues, the whitening agents can aggravate or worsen them. While your smile might look better, those dental problems will still be there, which can eventually turn into an emergency situation. It is always best to consult with a dentist to ensure your mouth is healthy before using any whitening treatments, both in-office and at-home.
After you are given the go-ahead by your dentist, don't overdo it with OTC options. You'll likely find they don't offer the results you were expecting. They don't contain professional-grade whitening agents, so they offer temporary improvement at best. Continuing to use these products beyond the manufacturer's instructions can lead to gum and tooth damage.
Many toothpaste and other remedies are abrasive, which can wear away your enamel. Although it is the hardest substance in your body, it can't regenerate. Once it is gone, you can experience tooth sensitivity, more cavities, and more severe discoloration.
Get a Bright Smile without the Risk
You can achieve the results you want safely with the help of your cosmetic dentist. They'll ensure your mouth is healthy before creating a personalized plan to get your teeth up to 8 shades brighter with results that can last for years.
About Dr. Tae You
Dr. You earned his dental degree from the University of California San Francisco and regularly pursues higher education in advanced services, like cosmetic dentistry. If you are ready to reveal a bright, confident smile, contact our office today to request your consultation for teeth whitening.