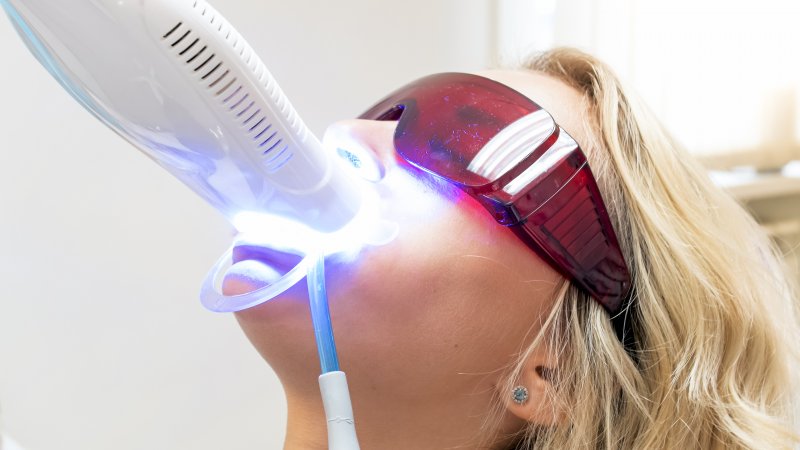 Tooth stains and discoloration can make your smile look less than lovely. They take away its luster, leaving it with a yellowish look. Having discolored teeth can make it hard for you to feel comfortable in social situations, such as at parties or in photographs. There are several different things that can lead to dental discoloration, so read on to learn about three types of tooth stains and how to whiten your smile.
Type #1: Intrinsic Discoloration
Stains inside the tooth are referred to as intrinsic discoloration. Over-the-counter products like whitening strips, toothpaste, and trays aren't usually effective at removing these kinds of stains. This type of tooth stain can make your teeth look gray and may be caused by certain medications, dental trauma, tooth decay, overexposure to fluoride, injuries, or genetics. You may need to have your smile professionally whitened to remove these stains.
Type #2: Extrinsic Discoloration
These types of stains are superficial and affect the outer layer of the teeth. They can be caused by smoking or other tobacco products as well as consuming dark or highly pigmented foods and drinks. Biannual dental cleanings are often enough to get rid of these stains. Brushing with whitening toothpaste is also effective, but only do so in moderation to avoid enamel damage.
Type #3: Age-related Discoloration
Our tooth enamel naturally starts wearing away as we get older. This allows the yellow dentin under it to show through. Our teeth also become less translucent as we age, which makes them look darker. This type of tooth stain is usually caused by a combination of intrinsic and extrinsic factors. You'll likely need to seek professional help to correct it.
3 Ways Your Dentist Can Brighten Your Smile
Dental discoloration can leave your smile looking dull, but there are several treatments that can improve how it looks, including:
Dental bonding – A composite material is placed on the tooth to cover stains, discoloration, and several other cosmetic imperfections.
Dental crowns – These can be used to repair severely damaged or decayed teeth as well as to improve their look and function.
Porcelain veneers – Made from dental-grade porcelain, these thin shells cover the entire front of the chosen teeth to mask issues like stains and discoloration.
Teeth whitening – With in-office and at-home options, this treatment lifts stains from your smile quickly, safely, and effectively.
Dealing with discoloration is never any fun. With the above information about the three types of tooth stains, you should be able to lessen your risk of developing them so you can keep your smile looking its best!
About the Practice
OakBrook Dental & Orthodontics has five skilled dentists on staff who lead a team of passionate, friendly oral health professionals. They take patient care seriously and administer exceptional treatments to protect and repair your smile. They also offer cosmetic treatments to get rid of or mask different types of tooth stains. If you're ready to schedule an appointment or want more information on their services, call (469) 526-4040 or visit their website to get started.