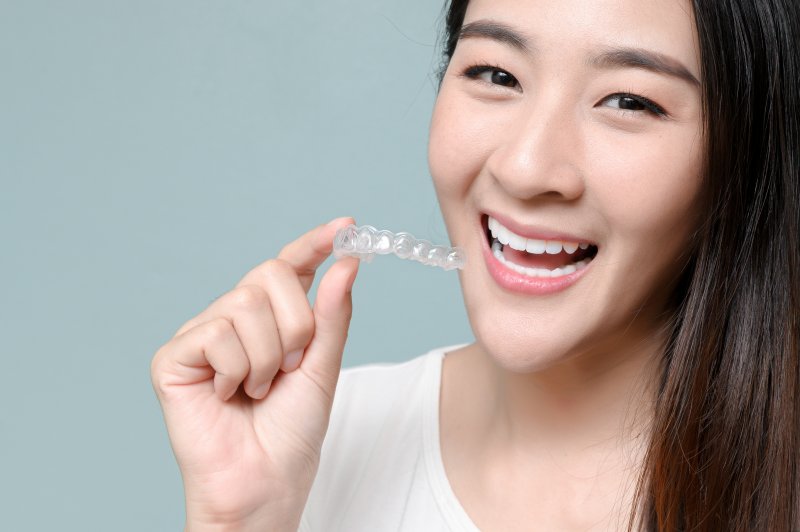 Invisalign was created in 1997 as an alternative to traditional braces. It works in the same way as metal braces by moving your teeth and jaw into more ideal positions over a series of months or years. Since the late 90s, Invisalign has helped millions of people achieve straighter, more uniform, and more confident smiles. With that being said, some people only want to fix one arch of their teeth. But is this possible? Keep reading to learn if getting Invisalign on just your top teeth is a good option.
What Is Single Arch Invisalign Treatment?
Getting Invisalign unjust one row of teeth is referred to as single arch treatment. There are a few cases where your orthodontist might recommend single arch treatment, including:
If you've relapsed after undergoing orthodontic treatment in the past
If one or several of your pearly whites are misaligned
If you have small gaps between your teeth
If your front teeth are a bit crooked
The Risks of Single Arch Treatment
If you're interested in getting Invisalign on just your top teeth or your bottom teeth, it's important to understand the risks. Single arch treatment is a good option for some patients, but it isn't ideal for everyone. If you decide to receive orthodontic treatment on just one arch of your smile, this may put you at a higher risk of encountering bite issues. You may also experience excessive tooth wear, TMJ (temporomandibular joint) problems, and difficulty chewing. For this reason, orthodontists generally recommend treating both arches.
How to Know If Single-Arch Treatment Is Right for You
So, how can you know if single-arch orthodontic treatment is the right option for you? Setting up a consultation with your orthodontist is the best way to learn about your orthodontic issues. They will take X-rays and perform a thorough exam to determine if you can proceed with treatment. If not, they'll let you know that other options should be explored and we'll go over the other treatments that may be a better fit for you.
If your smile is crooked or your bite is misaligned, make sure to reach out to your orthodontist. The sooner you set up an appointment with them, the sooner you'll be able to begin your orthodontic treatment and make your way toward a beautiful, healthy, and brag-worthy smile that you're sure to love!
About the Practice
OakBrook Dental & Orthodontics is led by Dr. Nathan Coughlin, Dr. Manhvu Nguyen, Dr. Tae You, Dr. Vinhson Nguyen, and Dr. Stephanie Weng. Their team strives to make you feel comfortable and at ease from the moment you enter their McKinney office. They offer orthodontic treatments for those looking to straighten their smiles and can help you determine if you're a good fit for Invisalign on just your top teeth. To schedule an appointment with OakBrook Dental & Orthodontics or for more information on Invisalign, call (469) 526-4040 or visit their website.