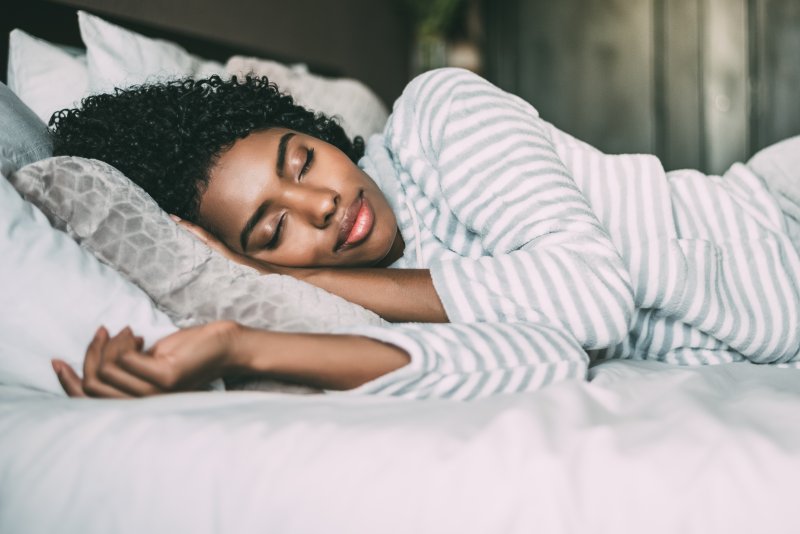 Millions of Americans grind their teeth, especially at night. So-called "sleep bruxism" is estimated to affect around 13% of adults and a much higher proportion of children. Grinding your teeth at night can seriously affect your oral health, often in ways you may not realize.
If you have sleep bruxism, your dentist will likely recommend that you get a night guard to protect your teeth. You may be tempted to get one at your local pharmacy, or just not get a nightguard at all. Here's why having your dentist craft you a nightguard is worth it.
Why Do I Need a Nightguard?
Whether you're aware of it or not, bruxism puts your teeth under enormous pressure. This stress can grind away large portions of your teeth over time, fundamentally changing how they fit together when your mouth is closed. After a while, that can cause the skin around your mouth to loosen, giving you premature wrinkles and the appearance of a natural frown.
A nightguard can stop your teeth from being ground down, protecting the shape of your bite over time.
Can I Get an Over-the-counter Nightguard?
Often, people who know that they need a nightguard will simply pick up one of the many over-the-counter options available to them. There are both heat-molded and one-size-fits-all mouthguards, but neither of them is likely to fit as well as one crafted by your dentist.
Naturally, you'll want to relax as you're falling asleep. If you have a poorly-fitting nightguard you may find it too bulky, feel it rub against your gums, or find that you can't even get the guard to stay on your teeth! By getting a mouthguard fit to you, you can have a good night's sleep and not have to worry about how your oral appliance fits.
How Do Dentists Make a Nightguard?
To make a nightguard, your dentist:
Talks to you about your needs, selecting a material appropriate to how severe your grinding is
Takes an impression of your teeth
Send the impression to a lab, where technicians will create your nightguard
Get the nightguard back from the lab and trim it to fit your mouth perfectly
Nightguards are durable, so if you get one that's made well you can protect your teeth for a long time to come.
About Our Practice
At Oakbrook Dental & Orthodontics, we're proud to help patients of all ages get comprehensive, high-quality dental care. We have several dentists on staff, including an orthodontist and an implant dentist to ensure that we can give our patients the best that oral healthcare has to offer, no matter their issues. If you're wondering how dentistry can change your life for the better, we'd be happy to show you.
If you have any questions about the benefits of a nightguard, we can be reached at our website or by phone at (469) 526-4040.