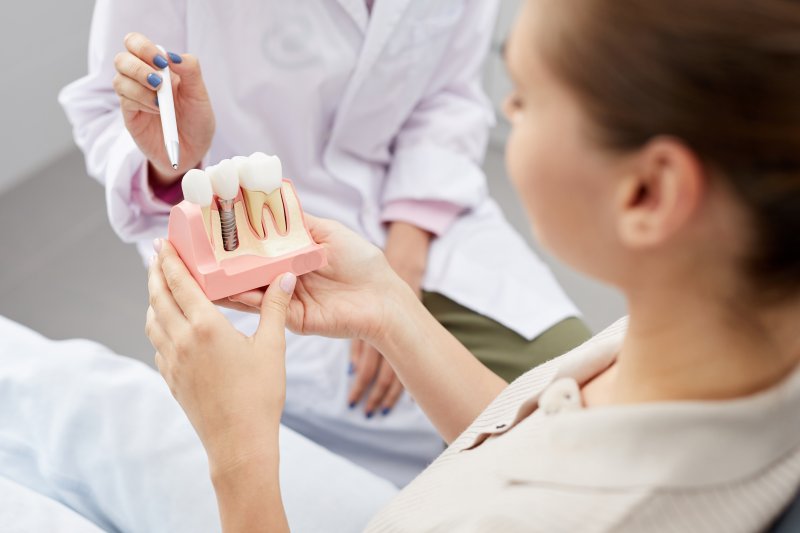 If you lack some pearly whites, you may be eager for dental implants. That's only natural – these prosthetic teeth are great at restoring smiles! Still, good implant candidates must meet specific criteria; treatment will fail otherwise. Before getting dental implants, then, you might need some preliminary work. Luckily, your McKinney dentist can tell you all about it. That said, here are three dental services you may need prior to implant treatment.
Tooth Extraction
While it might seem surprising, some patients need tooth extractions before implant surgery. The former procedure can help the latter take place.
For instance, consider someone with a highly damaged or infected tooth. If a patient plans to replace the problem chomper with an implant, they'll need extraction work. How else can the new tooth fit?
Similar thoughts apply when replacing several teeth at once. In fact, the dentist may need to remove some healthy pearly whites in that case. If they don't, there wouldn't be any room for an intended dental bridge.
Bone Grafting
If you've suffered tooth loss for a while, you'll likely require a bone graft. The grafting makes your jaw strong enough for implants.
You see, lacking teeth causes your jawbone to erode. (Pearly whites stimulate and maintain its bone tissue.) This erosion slowly weakens the jaw's bone density, making it smaller as a result. Left unchecked, the process makes your jaw too fragile to support a dental implant.
Fortunately, bone grafting reverses this outcome. It uses material (often from your body) to build up your jawbone sufficiently.
Sinus Lift
When receiving implants to replace upper molars or premolars, a prior sinus lift may be necessary. The procedure ensures your future teeth won't cause complications later.
In truth, the upper jaw can't always support implants on its own. Its bone density might be lacking, or a patient may have a larger-than-normal sinus. Consequently, any implant placed would protrude into the sinuses.
However, a sinus lift can resolve this issue. Its purpose is to add bone structure between your jawbone and sinus cavity. In doing so, it creates room for future implants.
As you can see, preliminary work can be crucial before getting dental implants. Therefore, talk to your dentist to learn whether you need one (or more) of the above options!
About the Practice
Oakbrook Dental & Orthodontics is based in McKinney, TX. Led by its many great dentists, our practice offers comprehensive dentistry for patients of all ages! That means we perform preventive, cosmetic, and restorative treatments, as well as emergency dental care. As such, you can trust us for all oral care – from regular checkups to dental implants. For more information or to book a visit, you can reach us on our website or by phone at (469)-526-4040.