Cost of Dental Implants – McKinney, TX
Why Dental Implants Are Always Worth the Investment
Dental implants have quickly become one of the most popular tooth replacement solutions we have to offer because of their amazing health and lifestyle benefits. We understand that you may be wondering about the cost of this option, which is why we've included some of the most significant factors that contribute to the price of your treatment. Read on to learn more about the cost of dental implants in McKinney and why your smile is always worth investing in.
---
Types of Dental Implants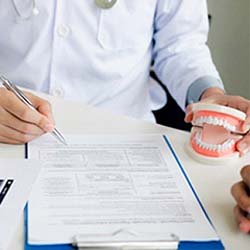 We have different types of affordable implants for various patterns of tooth loss. If you're missing a single tooth, we will use an implant-retained crown to complete your smile. For multiple consecutive missing teeth, we will recommend an implant-retained bridge. And, if you're missing all or most of your teeth, an implant-retained denture will usually be your best option. As you can imagine, typically the more teeth you're missing, the higher in price your treatment will be.
---
What are the Stages of Dental Implant Treatment?
There are multiple stages of the implant process and each of them incur their own cost. If you have gum disease or any other oral health problems, they must be treated before getting dental implants. Then, you'll have your implant surgery, followed by a healing period called osseointegration. After, you'll come back into our office for the placement of abutments. Lastly, your implant dentist will take impressions of your new smile before custom making your restorations. The cost of each of these stages will depend on your specific smile.
---
Are Dental Implants Worth the Investment?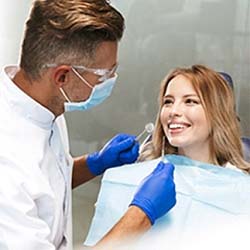 Dental implants tend to come with a higher price tag than other replacements, which is why you may be wondering about whether or not they're worth the money. However, implants provide a unique set of benefits that you won't be able to find with other options. They have the potential to last a lifetime, which can even save you money from additional dental care in the long run. Also, dental implants are the only replacement that stimulates your jawbone to prevent it from deteriorating after tooth loss. Plus, above all else, they look, feel, and function just like your natural smile for a strong, beautiful, and healthy set of teeth.
---
Does My Dental Insurance Cover Dental Implants?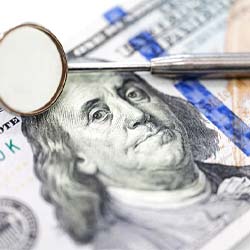 Typically, dental insurance plans do not cover dental implants, however they may be able to help out with some of the costs of certain aspects of the process. Preexisting dental problems that need to be treated prior to getting dental implants like gum disease can be covered. Additionally, your initial consultation and part of your restorations may be covered—it will all depend on your insurance plan. Our friendly team will help you maximize your insurance benefits while minimizing your out of pocket costs.